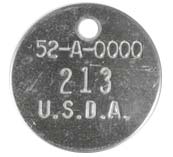 Description
Plain Aluminum 1-1/4" circle. Stamped with your USDA license number, a serial number and "USDA". If you wish to have another line of custom print, a $12.00 set-up fee will be added to your credit card.
Minimum 100

Catalog Number: 800S
1" long .091" wire is standard.
$3.00 per 100
$11.00 per 1000


Catalog Number: 800O
11/16" diameter .054 guage wire.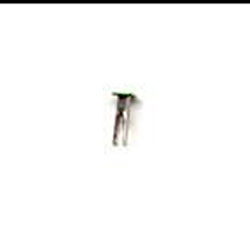 Catalog Number: 800 R
Nickel plated. 7/16" long and 1/8" in diameter.
$6.50 per 100
$20.00 per 1000