Firefighter Accountability Tags
Our firefighter accountability tags are custom engraved with your information, on contrasted colors for maximum visibility. Most departments use at least two for each firefighter, with trigger snap hooks, Bolt snap hooks, or C-clip carabiners to aid in tracking firefighter fireground activity.
Help keep your firefighters safe when it matters most with our accountability tags. Trusted by firefighters for years on the fireground, our bright and contrasting accountability tags will always serve to keep track of any fire company's most important element - the firefighters themselves.
Not sure where to start? Click Here!
Accountability tags help to identify a firefighters last known location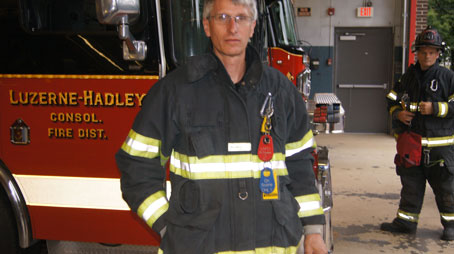 We live in a dangerous world. Even on a good day our job as a firefighter can be filled with danger. It is imperative that we take responsibility for our own safety. Our incident priorities (1. Life safety. 2. Incident stabilization and 3. Property conservation) start out with life safety and in that category we are taught our number one life safety priority is our own, followed by our fellow firefighters and then by everyone else. An accountability system and its use are designed along these same principles. You, as a firefighter, must make every effort to use the system as designed by your department. Your safety and that of your fellow firefighters depend on you doing your part. When things go sideways for you and you get in trouble, your fellow firefighters will have an idea of your last known location, saving valuable time in trying to reach you. The less time they spend looking for you the better the outcome for all of you.