Our soft aluminum cable ties are available in 1/2" and 3/4" width and are custom made to order. There is an easy to follow pricing formula for each width on it's respective page below.
Please call 800-222-0460 to place your order or for further assistance.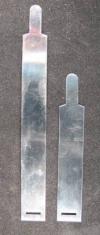 Catalog Number:G39-XXXX
Aluminum ties for cable management and identification.
More Info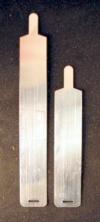 Catalog Number:G-XXXX
Aluminum tags for bundling and Identification purposes.
More Info