Dana Cow Ankle Straps are 14" long, 1-1/2" wide and 1/8" thick. These one piece polyurethane ankle straps have a ratchet lock to allow for easy adjustment on different size legs. Will adjust from 3-3/8" down to 2-1/2" in diameter.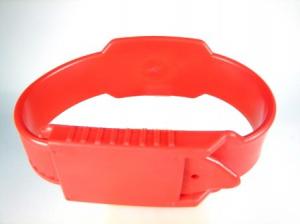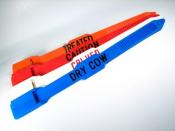 Herd Management Straps - $1.80 each
Catalog Number: DA-
Herd Management ankle straps including "DRY COW", "TREATED", "BRED", "CAUTION", AND "CALVED".